Luxury Outdoor Kitchens Across The UK
Are you dreaming of alfresco cooking and dining, food cooked to perfection, but without running back and forth inside! Well at Urban Garden Space in Sutton Coldfield we can give you exactly that, and no matter how big or small your garden.
Experts In The Supply Of Outdoor Kitchens UK
Local and national specialists in outdoor kitchens, all we need to know is how much space you have available, and from here we can guide you through the many different outdoor kitchen styles and cooking options to suit your taste, needs and budget. With over 22 years' experience in kitchen design and project management, we are passionate about all kitchen spaces, inside and out.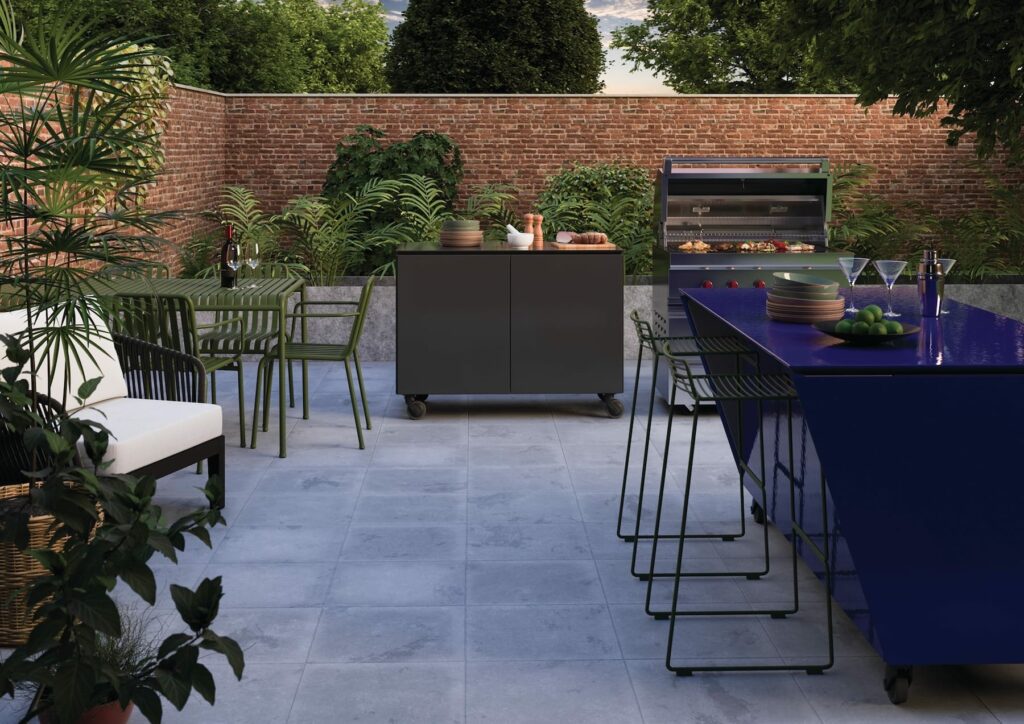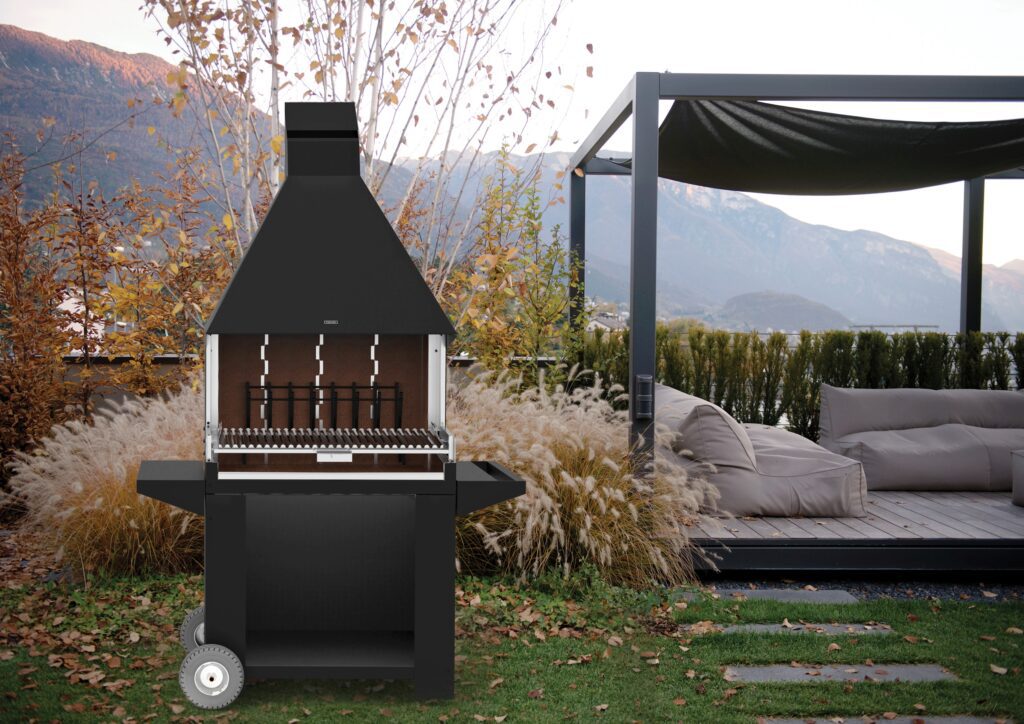 Fully Tailored Outdoor Kitchen Spaces
Throughout the Covid pandemic, we were forced to socialise year-round outside, which at first seemed unnatural, and yet we quickly adapted and came to appreciate the benefits of more time outdoors. In response, manufacturers stepped up to deliver an increasingly varied range of weather resistant kitchen furniture, appliances, and cooking equipment to give the ultimate outdoor cooking experience. This means there has never been a better time to extend the season and enhance your outdoor space.
All our furniture is flexible so can easily be configured to suit your space, and can include any features you want, whether this be a fridge, bar, pizza oven, grill, teppanyaki, and more. With Urban Garden Space we can create a luxury outdoor kitchen as a true extension of your home and designed with the same attention to detail as you would expect for any indoor kitchen.
Outdoor Kitchen Furniture
At Urban Garden Space in Sutton Coldfield we offer a wide range of luxury outdoor furniture all of which has been purposely designed to withstand the natural elements. Our carefully chosen collections offer a variety of styles from European continental to chic Scandi, reflecting the latest trends and developments in the outdoor kitchen world. Each kitchen is unique, designed just for you using bespoke freestanding or integrated furniture, and with a full range of accessories to make entertaining outdoors a breeze.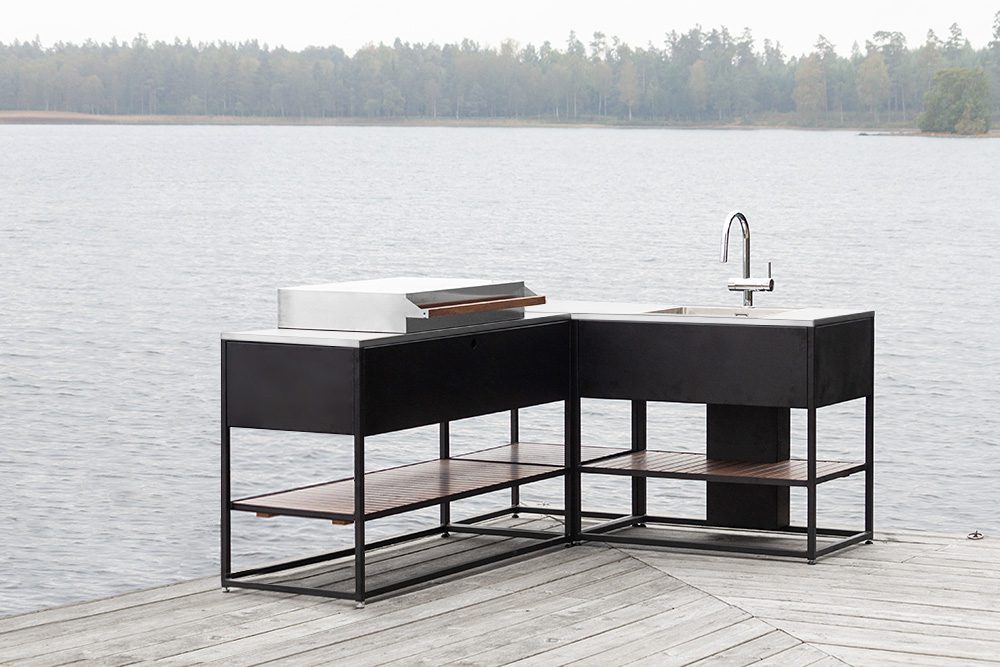 Urban Garden Space Service Areas
Outdoor Kitchen Showroom
Visit our luxury showroom in Sutton Coldfield and here you can explore our wide range of bespoke outdoor kitchen solutions. Browse our open-air courtyard and you will see working models that demonstrate just how simple it is to transform your outdoor dining experience from an everyday barbecue and chilled drinks, into a luxurious and memorable dining experience.
Opening Hours
Throughout the off-season (October – March) our showroom is unmanned. Any visits will be by appointment only during this time.
Outdoor Kitchen Equipment
To complement our outdoor furniture, we also offer a wide range of state-of-the-art appliances and equipment to ensure you can enjoy outdoor eating and entertaining all year round. This includes Italian pizza ovens which are great for children to get involved with, and that create an authentic taste of Italy! More than pizzas, these are also excellent for cooking steak, ribs, fish, kebabs, and even cakes too! We have oven smokers, portable wood fired BBQ stoves, and combination fuel grills which give flexibility for different cooking styles, speeds, and types of food. We also offer a beautiful choice of Kamado grills, perfect for 'low and slow' cooking of foods such as rotisserie chicken, cooked for a long time at a low temperature to achieve the perfect texture and taste.
Even more than cooking equipment we also offer a whole host of outdoor accessories such as awning and pergolas- enabling us to complete your design with all finishing touches necessary for a practical and beautiful outdoor space.
Weather Resistant Outdoor Furniture
All our kitchen furniture and appliances are purpose-built to withstand both the best and worst of our glorious British weather! For example, we have beautiful, anodised powder-coated furniture, as well as kitchen furniture made entirely from marine grade steel, which will even protect against saltwater erosion. We also have beautiful stone and ceramic worktop options resistant to extreme weathers, including UV lighting. Our furniture can be tapered to the ground to protect against storms and high winds, and many collections have purpose built covers available. Alternatively, and for further peace of mind, as all our furniture is modular, it can easily be packed up and stored away in a garage or summer house building (space permitting) when not in use.